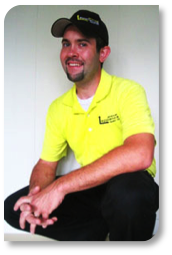 Welcome to the home of Advanced Appliance Repair LLC! As a homeowner, I know how difficult it is to find qualified, professional, reliable appliance repair service in the East Texas area. This company started with a vision, to provide an incredible service experience of all appliances, for each and every customer, every time, without question. My personal guarantee is that we will provide fast, courteous, reliable, professional service for all of your home appliance repair needs. We are dedicated to advancing and innovating every aspect of the appliance repair industry in East Texas and we appreciate every opportunity to prove that we are dedicated to being number one in customer satisfaction. Give us a call!
My Professional Experience...
I have been in the appliance sales and service industry for over 12 years. Since beginning my career, I have received numerous awards and industry leading certifications.
NaSTec certified (Nationwide Certification of Appliance Repair Technicians)
EPA/AHAM-NARDA licensed refrigeration technician
Numerous awards and certifications by Whirlpool technical institute and other major appliance manufacturers
FAA licensed Aviation airframe and powerplant technician
What do these awards and certifications mean to you?
Quite simply, they mean that you will receive the absolute best service for your home appliances that the industry has to offer. My technical skills are expansive on all brands, makes and models of home appliances including the most complex digital systems employed by even the most modern of home appliances.